Simplifying and making WiFi less complex and ready to adopt the user needs.
The image below is an example of how channel layers can be deployed to support high client density areas such as a open space like TG. For this we will use different ESSIDs, some deployed on multiple channels some may only be needed on one or two channels. The ESSID used for video broadcasting may be at just one channel. This channel is then "in the air" reserved for this purpose only. Do we need capacity it's all about adding in AP's and maybe using more channels for this ESSID.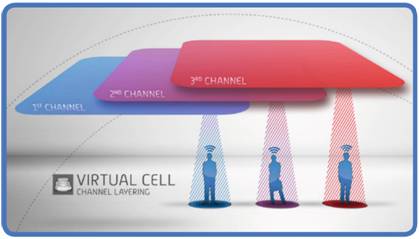 This can in general actually for TG be handled by just one wireless controller, but for density and RF reasons we can spilt the channels and ESSID we need across multiple controllers also. We have also placed in a redundant controller ready if one of the master controllers should fail.
In addition we use the unique Airtime Fairness technology Meru provides by default.
Meru's Airtime Fairness governs Wi-Fi access so that every client gets the same amount of time, ensuring consistent performance for the users. With Meru Airtime Fairness(r), the speed of the network is not determined by the slowest traffic. By allocating time equally among clients, Airtime Fairness allows every transmission to move at its highest potential. At TG this is very useful since we will serve many wifi clients in same RF space ☺. So we will most likely use all the possible RF bandwidth, but dived equal to the clients based on air time.
Network Management:
For getting the option to monitor and follow the wireless network at TG we use Meru Network Manager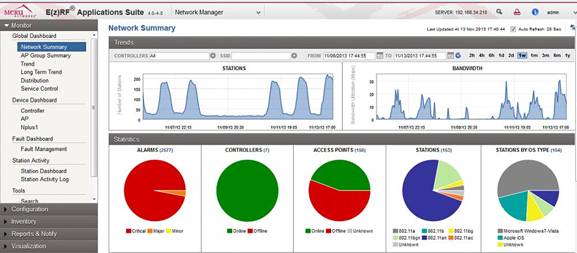 We can then track down clients, usage per AP/radio, controller and so on. This will give a good insight where to fine-tune and optimize the entire installation at TG.
Here is the latest revision of the wireless design, the different colors indicates different layers: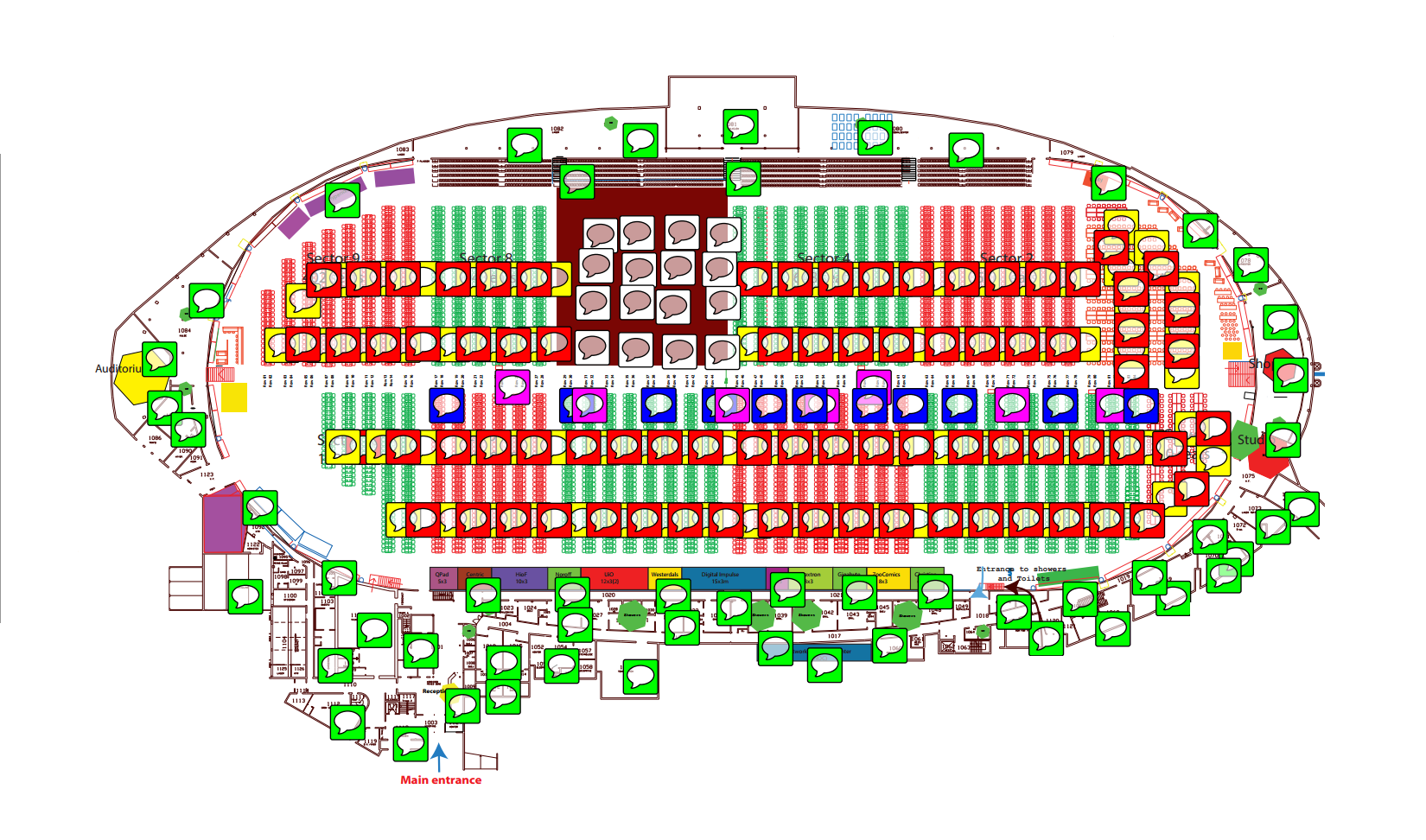 (we will make the final version in high quality format available after TG).
Here are some relevant links to Meru resources, if you are interested in wireless networking:
http://blog.merunetworks.com/blog/