This year our wireless seems to be alot more stable then ever before.
Unfortunately i'm not much of a wireless-guy myself, so i can't go into all the details, but i just felt like writing a small post about our wireless anyway.
This year we have Fortinet onboard to provide us with equipment for the wireless network.
The equipment we use consists of a total of 162 FortiAP U421EV (deployed) and 2 FortiWLC-3000D.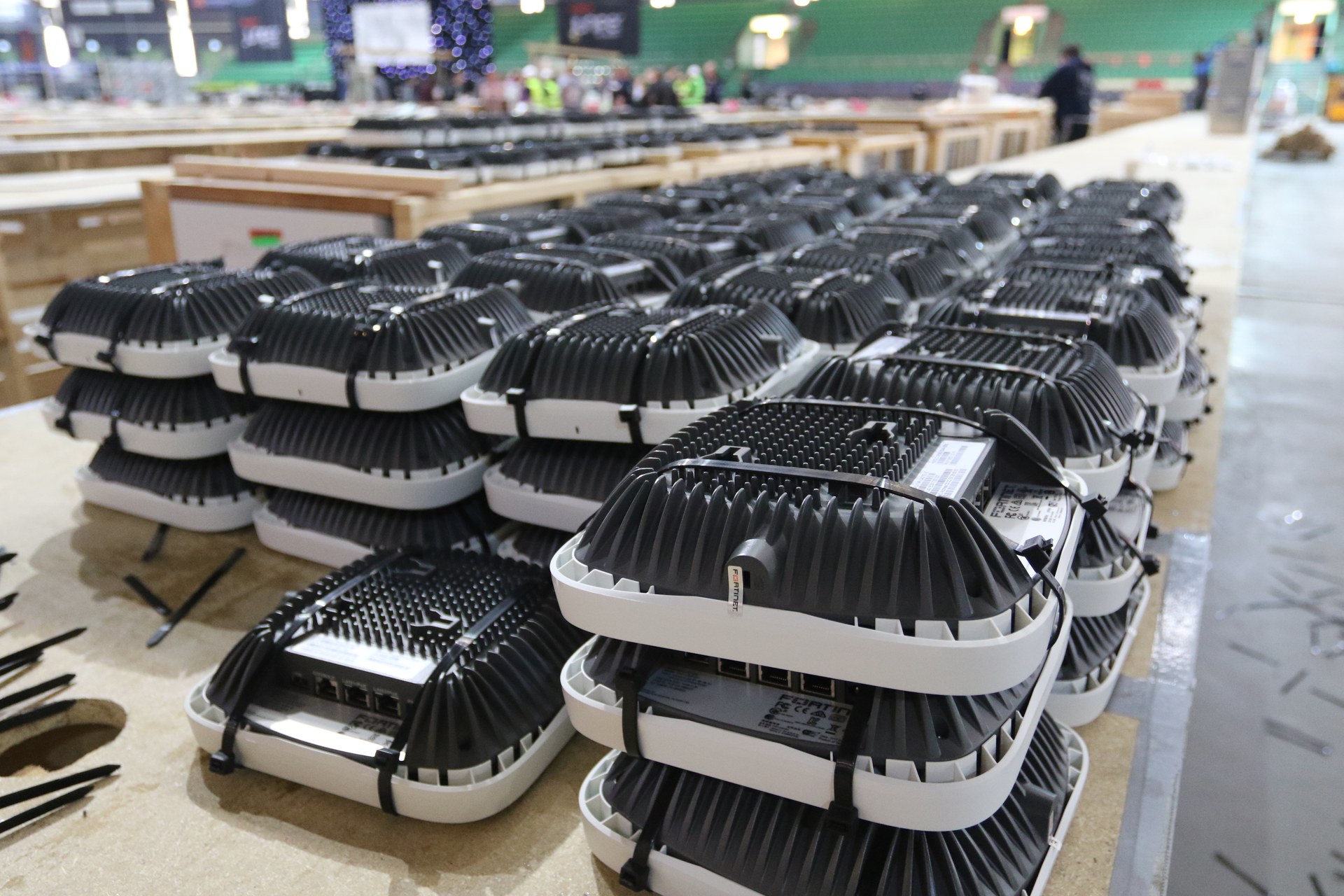 As of right now we have 1517 clients, where 1487 of them are on 5GHz and 30 on 2.4GHz.
The 2.4GHz SSID is hidden and mostly used for equipment that don't support 5GHz, like PS4 for example.
We have performed some testing by roaming around the vikingship and got an average of 20ms latency and 35-ish Mbps. Our Wireless guy almost managed to watch an entire episode on Netflix without major disruption while walking around!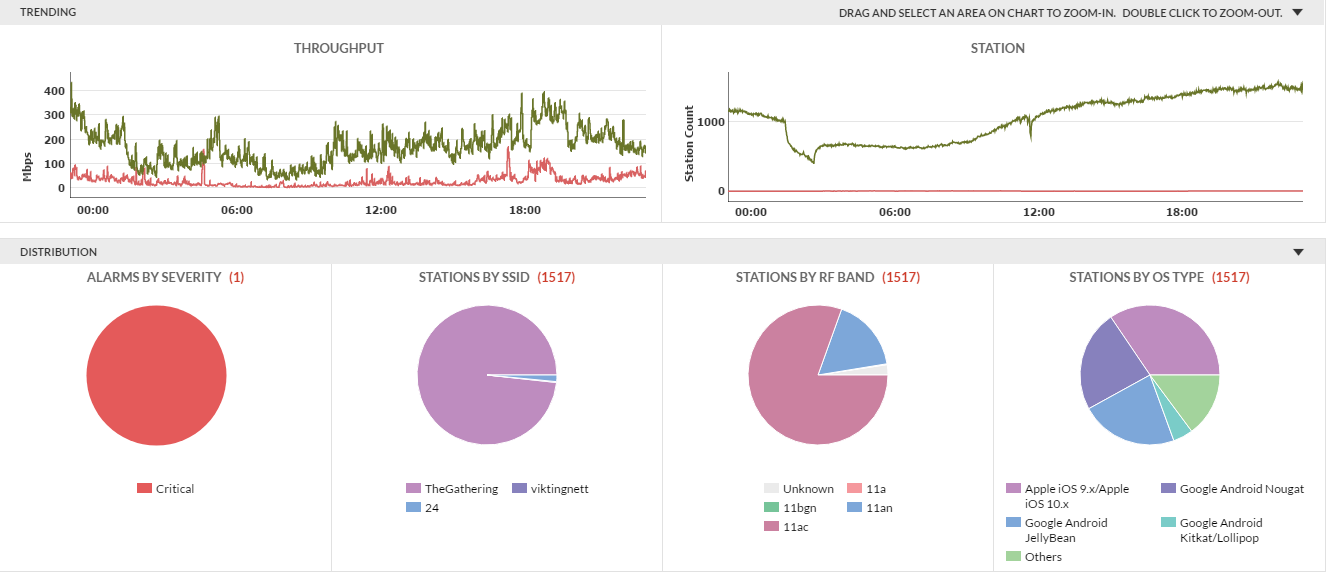 The accesspoints are spread evenly across the Vikingship.
We have one accesspoint at the end of every second row on each side of the vikingship, as well as one accesspoint per row on each side.
Well.. it's kinda hard to explain in words, so have a low-quality picture from my phone of our drawing board in the NOC: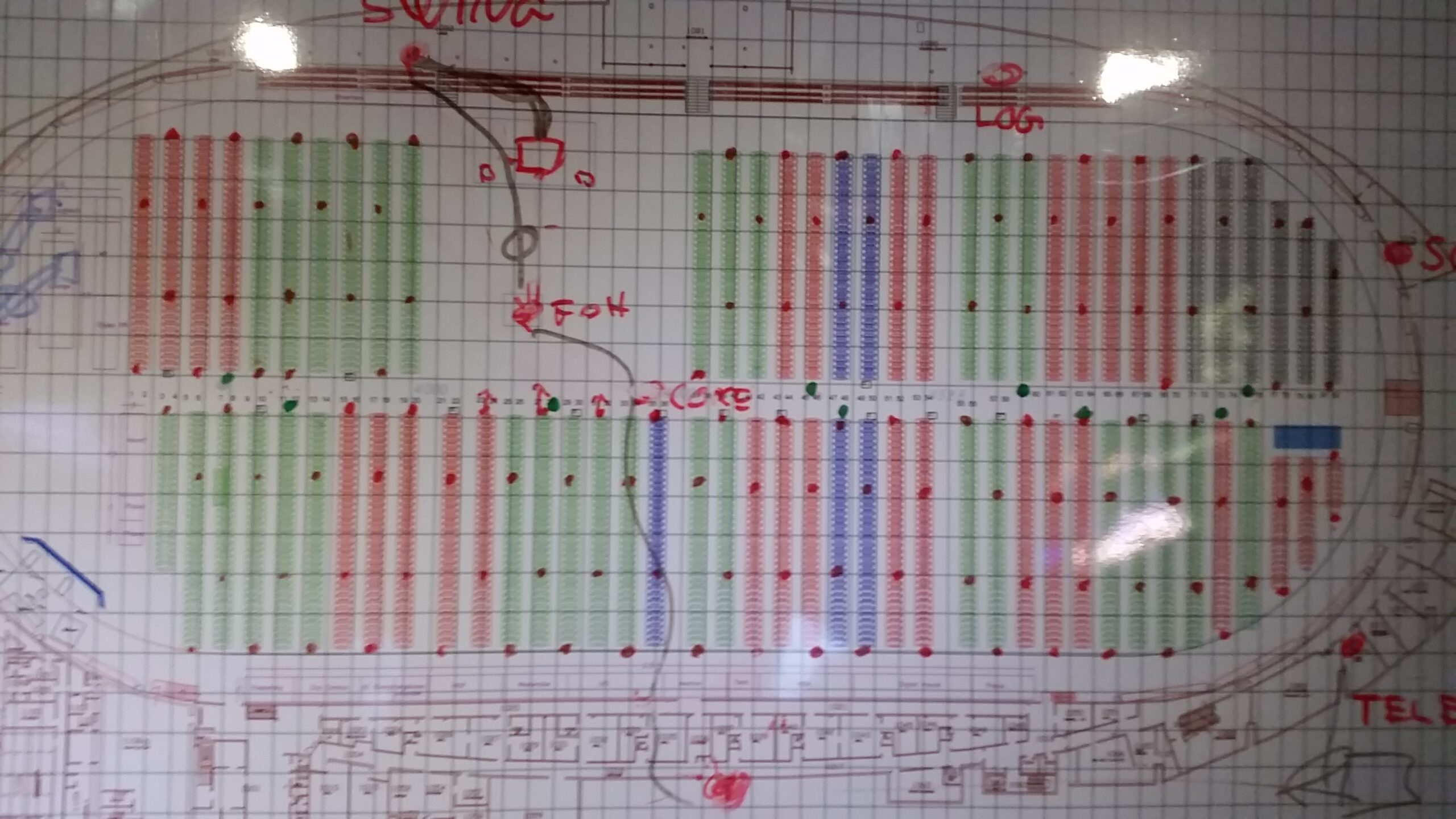 The red dots across the tables represents the AP placements in the main area of the vikingship.
Below you can see a map with the AP placement from our wireless controller.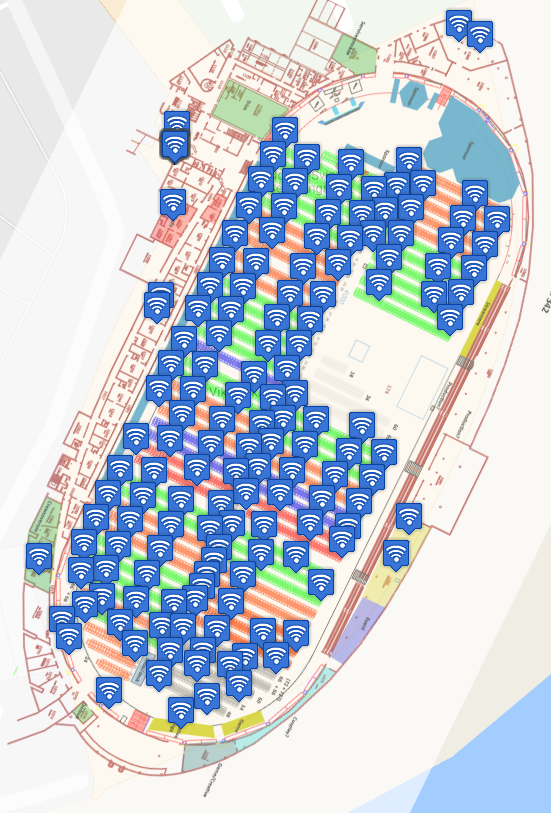 Well.. as i said i'm not much of a wireless guy, but i hope you got some interesting information about how our wireless is deployed this year.
If you have any questions regarding Wireless at TG17, feel free to contact us on the official discord server for The Gathering, channel #tech 🙂